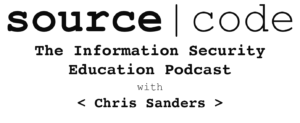 Did you know that Wireshark was almost named Etherweasel? I brought in Gerald Combs to tell us about the history of Wireshark from a small tool for his own use to one of the world's most popular open source projects in the world with over a million downloads a month. We also talk about growing up in Kansas City (with a good BBQ recommendation) and why open source is important to him.
Listen Now:
You can also subscribe to it using your favorite podcasting platform:
If you like what you hear, I'd sincerely appreciate you subscribing, "liking", or giving a positive review of the podcast on whatever platform you use. If you like what you hear, make sure to let Gerald know by tweeting at him @geraldcombs. As always, I love hearing your feedback as well and you can reach me @chrissanders88.