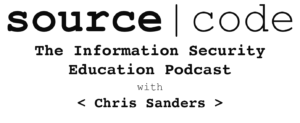 This week I'm joined by Rick Holland, VP of Strategy for Digital Shadows. Rick is a Texan, so we kick things off right by talking BBQ. After that, we dive into his origin story where he describes his time in the Army and what he learned there. I also ask him about his time as a Forrester analyst and whether analyst firms are pay to play, and whether they have a negative impact on the security industry. Finally, we discuss the evolution of threat intelligence in the security field.
Rick chose to support the Pancreatic Cancer Action Network with his appearance.
You can find Rick on Twitter @rickhholland.
Listen Now:
You can also subscribe to it using your favorite podcasting platform:
If you like what you hear, I'd sincerely appreciate you subscribing, "liking", or giving a positive review of the podcast on whatever platform you use. If you like what you hear, make sure to let Rick know by tweeting at him @rickhholland. As always, I love hearing your feedback as well and you can reach me @chrissanders88.
Special thanks to our title sponsor, Ninja Jobs!