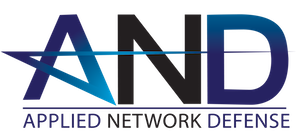 When I decided to launch Applied Network Defense, I did so with the intention of using it as a platform for making positive change in the world. We do that through our primary business model of educating people so that they can further their careers and secure their works. We also do that by donating a portion of every course purchase to charity. Thus far, those donations have helped introduce tens of thousands of kids to computer science education and save lives by outfitting entire villages in Africa with mosquito nets.
It's time for the next evolution of our mission, and that is a student charitable profit sharing program. Now, AND students will have a say in where a portion of their course proceeds go. Periodically, AND students will have the opportunity to submit a charity to receive a donation. After nominations have been received, the collective group will vote and we will select 2-5 winners to receive a donation.
If you are a current or former student of mine, I want you to know that my life is enriched by having been able to interact with you. Now, I'm thrilled to be able to help you contribute to causes that matter to you as well. It's very important that people who purchases training from AND know that they aren't just educating themselves by doing so, they are enriching the lives of others too. This is another way for us to do that, together.