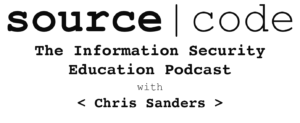 Sometimes you only need one name. Prince, Madonna, Oprah….and Sergio. This week I'm thrilled to be joined by my good friend Sergio Caltagirone. We talked about the importance of ICS security, control system themed road trips, and the intersection of information security and philosophy. Sergio takes us through his journey from the Department of Defense, Microsoft and at Dragos. We also get the story of how the Diamond model came into existence. Perhaps most importantly, we talk about his work to fight human trafficking and how he is applying data science to this problem at the Global Emancipation Network.
Sergio chose to support the Rural Technology Fund with his appearance (I promise I didn't coerce him). These funds will go to rural public school classrooms to introduce more kids to computer science.
You can find Sergio on Twitter @cnoanalysis.
Listen Now:
You can also subscribe to it using your favorite podcasting platform:
If you like what you hear, I'd sincerely appreciate you subscribing, "liking", or giving a positive review of the podcast on whatever platform you use. If you like what you hear, make sure to let Sergio know by tweeting at him @cnoanalysis. As always, I love hearing your feedback as well and you can reach me @chrissanders88.
Special thanks to our title sponsor, Ninja Jobs!