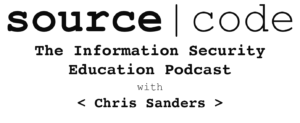 I'm joined by Jennifer Kolde of the Vertex project. Jen formerly served as an investigator for the federal government and was an analyst on Mandiant/FireEye's intel team. Her background is interesting, as she actually came to investigative work from a technical writing background. We discussed her story, what it means for someone with technical skills to become a good intel analyst, and her experience testifying to Congress about structured threats.
Jen chose to support the Alzheimer's Foundation with her appearance. These funds will go to support individuals and families living with Alzheimer's, as well as research for treatment, earlier diagnosis, and a cure.
You can find the open source Synapse application Jen mentioned here: https://github.com/vertexproject/synapse.
Listen Now:
You can also subscribe to it using your favorite podcasting platform:
If you like what you hear, I'd sincerely appreciate you subscribing, "liking", or giving a positive review of the podcast on whatever platform you use. As always, I love hearing your feedback as well and you can reach me @chrissanders88.
Special thanks to our title sponsor, Ninja Jobs!