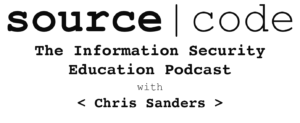 We're talking writing this week with my good friend Michael W. Lucas, a fellow No Starch Press Author. We discussed how he became interested in writing and how his career as an author evolved alongside his technical career. Now a full-time writer, Michael has written dozens of books, including technical and fiction works. If you've ever been interested in the business, skillset, or process of authorship then you'll enjoy our conversation.
Michael chose to support Soroptimist International of Gross Point with his appearance. These funds will go to support issues surrounding human trafficking, teen violence, and anti-bullying.
Listen Now:
You can also subscribe to it using your favorite podcasting platform:
If you like what you hear, I'd sincerely appreciate you subscribing, "liking", or giving a positive review of the podcast on whatever platform you use. As always, I love hearing your feedback as well and you can reach me @chrissanders88. You can reach Michael Lucas on Twitter at @mwlauthor.
Special thanks to our title sponsor, Ninja Jobs!