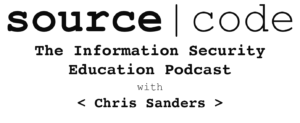 In this highly anticipated interview, I have Bill Pollock who founded No Starch Press. We talk about his life growing up in New York and how he had really varied interest as a kid. He knew at a young age he wanted to be an entrepreneur and start a business for kids like him, and he did it! No Starch Press is one of the most significant names in technology publishing and through Bill's story you'll get a peek at why. He talks about his trials and tribulations through the publishing industry and exactly how those things shaped NSP. You can find Bill on Twitter @billpollock.
Listen Now:
You can also subscribe to it using your favorite podcasting platform:
If you like what you hear, I'd sincerely appreciate you subscribing, "liking", or giving a positive review of the podcast on whatever platform you use. If you like what you hear, make sure to let Bill know by tweeting at him @billpollock. As always, I love hearing your feedback as well and you can reach me @chrissanders88.