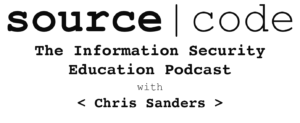 My long time friend Jason Smith joins me on our last episode of the season. He talks about growing up in western KY and how much his parents and teachers influenced his career development from budding physics student to senior architect at Cisco Systems. As we walk through his rapid career progression, we also talk about the state of education in our industry and some mentorship strategies he's used to help newbies become successful in our industry.
You can find Jason on Twitter @automayt.
Listen Now:
You can also subscribe to it using your favorite podcasting platform:
If you like what you hear, I'd sincerely appreciate you subscribing, "liking", or giving a positive review of the podcast on whatever platform you use. If you like what you hear, make sure to let Jason know by tweeting at him @automayt. As always, I love hearing your feedback as well and you can reach me @chrissanders88.