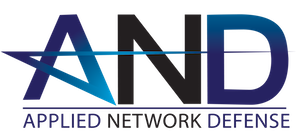 As I shared a couple of weeks ago, I've decided to step away from my role at Mandiant/FireEye after three fun and challenging years. During this time I did some interesting work and met a lot of great people who I'm glad to call friends. However, it's time for something different, and that's what this post is about.
I've spent a lot of time over the past few months thinking about how I spent my time and how my time will be remembered by those around me. Time is the only thing that you can't get more of, and once it's gone you can never get it back.
I started a career in information technology and security at a young age because it was a new frontier, I enjoyed the challenge, and there was a demand. As I've gotten older, I've begun to realize that I don't love information security — I love how it lets me serve others and help them achieve their goals. When I really thought about it, I realized that there is evidence of my love of service in other facets of my life as well. This is why I love to teach, why I love to gather friends around the BBQ pit, and why I started the Rural Technology Fund nearly ten years ago.
I think it's easiest to serve people when you can draw the shortest, straightest line between the work you do and how it positively impacts the lives of others. I've been fortunate to have some jobs where that line was fairly straight and short, but I've also had plenty where the line was miles long and wrapped around in circles. The more I thought about it, the more I realized my happiness is really contingent on my ability to keep that line short and straight.
Here's how I'm going to do that…
Applied Network Defense
First, I'm thrilled to announce the launch of Applied Network Defense, a new business venture I'll be leading. Through this organization, I'm going to focus on delivering high quality, affordable online information security training. Many of you may be familiar with some of my existing classes like Investigation Theory and Effective Information Security Writing. These courses will serve as a blueprint for new courses I'll be teaching, including a Practical Packet Analysis course, and a course called Defense Against the Digital Dark Arts aimed at teaching practical security concepts to college students, IT workers who are interested in focusing on security, and business leaders who want to gain a better working knowledge of how to think about and approach security problems.
AND isn't just about me, though. Beyond my own teaching, I want to help enable others deliver their expertise to those who need it. I'll be partnering with other individuals and organizations to help them develop online training to support their products and education goals. This includes a new Bro scripting course, and a new partnership with OISF to offer an official online Suricata course. These will both be released this summer. If you'd like to learn more about this venture or are interested in taking a course or developing one, check out appliednetworkdefense.com. 
Pro-Bono Consulting
A big part of what I'll be doing with AND is trying to help those who really need it. I've always offered scholarships to my courses for human service non-profit workers, and I'll continue to do that. I'll also be devoting one or two days a month towards offering free "pro-bono" consulting for those organizations and very small businesses that can't afford to pay the price many vendors charge. If you'd like help in that area, you can fill out an application here. If you'd like to join me in this effort, please reach out.
Source Code Podcast
Something that has always fascinated me about our field is that everyone comes from such diverse backgrounds. Most got into IT or security by taking a different path, and everyone has a unique story to tell. I've decided to create a new podcast to create a forum for people to tell those stories. My hope is that I'll create a repository of "origin stories" that will inspire other practitioner and students. I released the first episode of the podcast last week and the feedback so far has been amazing. You can check out the first episode and stay up to date with future episodes here.
Rural Technology Fund
Finally, I'll be spending more time with the Rural Technology Fund. The impact of this organization has grown tremendously over time. Last year, we made enough targeted donations to public schools to reach over 10,000 students. This year, my hope is to reach as many as 25,000 (we're already 30% of the way there). I can't do this alone, so I'll be spending time fundraising, soliciting volunteers, and getting the word out about all the good work we've been doing. You can learn more about the RTF and how you can help here.
I want to end with a personal note. I'm the son of a trucker and a sewing machine operator from a town named Mayfield that nobody ever heard of. To be able to do what I do and interact with so many amazing people through my work is nothing short of a miracle. I don't belong here, but because I am, I'll never stop being thankful. I'm incredibly excited about this new journey and I sincerely appreciate all the support of those who have bought a course license, purchased one of my books, donated to the RTF, or simply read this blog.